Gold Partners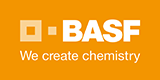 The European Palm Oil Alliance was founded to create a platform for palm oil-related issues and discussions.
The goal of the European Palm Oil Alliance is to create a balanced and objective view on the nutritional and sustainability aspects of palm oil, by providing science-based information. EPOA is committed to sustainable palm oil production.
EPOA facilitates and supports together with IDH and RSPO new national industry alliances in Europe providing clear commitment and monitoring on the use of certified sustainable palm oil.
Reception Partner
Croda is the name behind the high performance ingredients and technologies in some of the biggest, most successful brands in the world: creating, making and selling speciality chemicals that are relied on by industries and consumers everywhere.
With a network of more than 4,200 employees working together globally as one team across manufacturing sites and offices in 35 countries, Croda focuses on developing and delivering innovative, sustainable ingredients for: Coatings and Polymers, Crop Care, Geo Technologies, Health Care, Home Care, Industrial Chemicals, Lubricants, Personal Care and Polymer Additives.
Silver Partners
Cargill provides food, agriculture, financial and industrial products and services to the world. Together with farmers, customers, governments and communities, we help people thrive by applying our insights and 150 years of experience. We have 150,000 employees in 70 countries who are committed to feeding the world in a responsible way, reducing environmental impact and improving the communities where we live and work. For more information, visit Cargill.com.
Control Union is an international certification body focusing on sustainability. It provides supply chain value solutions along the entire supply chain for a variety of industries. Control Union carries out audits, issues certificates, and is a global one-stop-shop for a wide range of certification programs. With its extensive geographical presence of 100 offices over 70 countries, the company assures in-depth knowledge of local, national and international laws, customs, and challenges.
Control Union Certifications is an RSPO approved certification body, accredited by ASI, executing the RSPO certification of sustainable palm oil for growers and mills and for Supply Chain Certification (SCC).
For over 120 years, the Kao group has been providing value to people by creating products that enriches their lives, along with our cooperate philosophy "the Kao Way", which expresses our commitment to contribute to the sustainability of the world.
The Kao group's operation consists of the Consumer Goods Businesses, Beauty Care, Fabric & Home care and Human Health Care, and the Chemical Business. Chemical Business sells those products to meet the need of the customers, including the consumer goods companies.
Kao strives for sustainable procurement of raw materials by implementing the Guidelines for sustainable Procurement of Raw Materials.
Kao also implements ethical sourcing following our Guideline for supplier's assessment.
Kao has joined RSPO in 2007 and proceeds the SCCS certificate at all of our related plants, not only in Asia but also in Europe and United states. Through our Chemical and Consumer Goods business activities, we aim to contribute to global sustainable consumer goods markets accompanied with consumer satisfaction.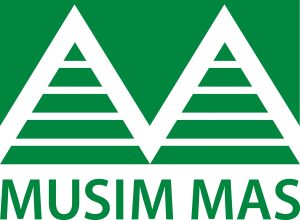 Headquartered in Singapore, our business is involved with every part of the palm oil supply chain: From managing plantations and mills to refining crude palm oil and manufacturing palm-based products, supported by an extensive fleet of ship tankers and barges that enhances our logistical capabilities. We employ 37,000 employees in 13 countries across Asia Pacific, Europe, and the Americas, committed to meeting global demand for Palm oil and its derivative products in an environmentally, socially and economically viable manner.
Exhibitors

Founded In 1991, the BOS Foundation is a non-profit Indonesian organization dedicated to the conservation of Bornean orangutans and their natural habitats, working together with local communities, the Ministry of Environment and Forestry of the Republic of Indonesia, and international partner organizations.
Our efforts focus on rescue, rehabilitation, reintroduction and long-term conservation of Bornean orangutans.  Currently we:
Manage and protect over 430,000 ha of natural forest
Protect 3,000 wild orangutans
Provide rehabilitation to 700 rescued orangutans
Monitor and protect two newly established orangutan populations
Provide community development initiatives and capacity building to over 34,000 local people
The BOS Foundation currently has more than 700 orangutans in two rehabilitation centres, with support from 400 highly dedicated staff and experts in the fields of primatology, biodiversity, ecology, forest rehabilitation, agroforestry, community empowerment, communications, education, and orangutan welfare. For further information, please visit www.orangutan.or.id.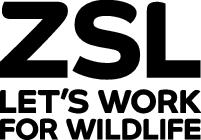 Founded in 1826, the Zoological Society of London (ZSL) is an international scientific, conservation and educational charity whose mission is to promote and achieve the worldwide conservation of animals and their habitats.  ZSL's mission is realised through its groundbreaking science, its active conservation projects in more than 50 countries and its two Zoos, ZSL London Zoo and ZSL Whipsnade Zoo.
SPOTT is in an initiative of the Business and Biodiversity Programme at the Zoological Society of London (ZSL). SPOTT promotes corporate transparency and accountability to drive the uptake of environmental and social best practice in commodity production. Central to SPOTT is an online platform providing a scorecard and detailed assessments of companies based on public disclosures of their operations and their commitments and progress towards the implementation of best practice.
SPOTT enables investors and other financial and supply chain stakeholders to meet their own sustainability and ESG commitments and to support sustainable production through more informed decision-making and company engagement. SPOTT focuses on high biodiversity impact sectors and has developed a comprehensive platform for assessing palm oil producers.
If you are interested in finding out about sponsoring this event, please contact us on:
Tel: +44 (0)1483 524437